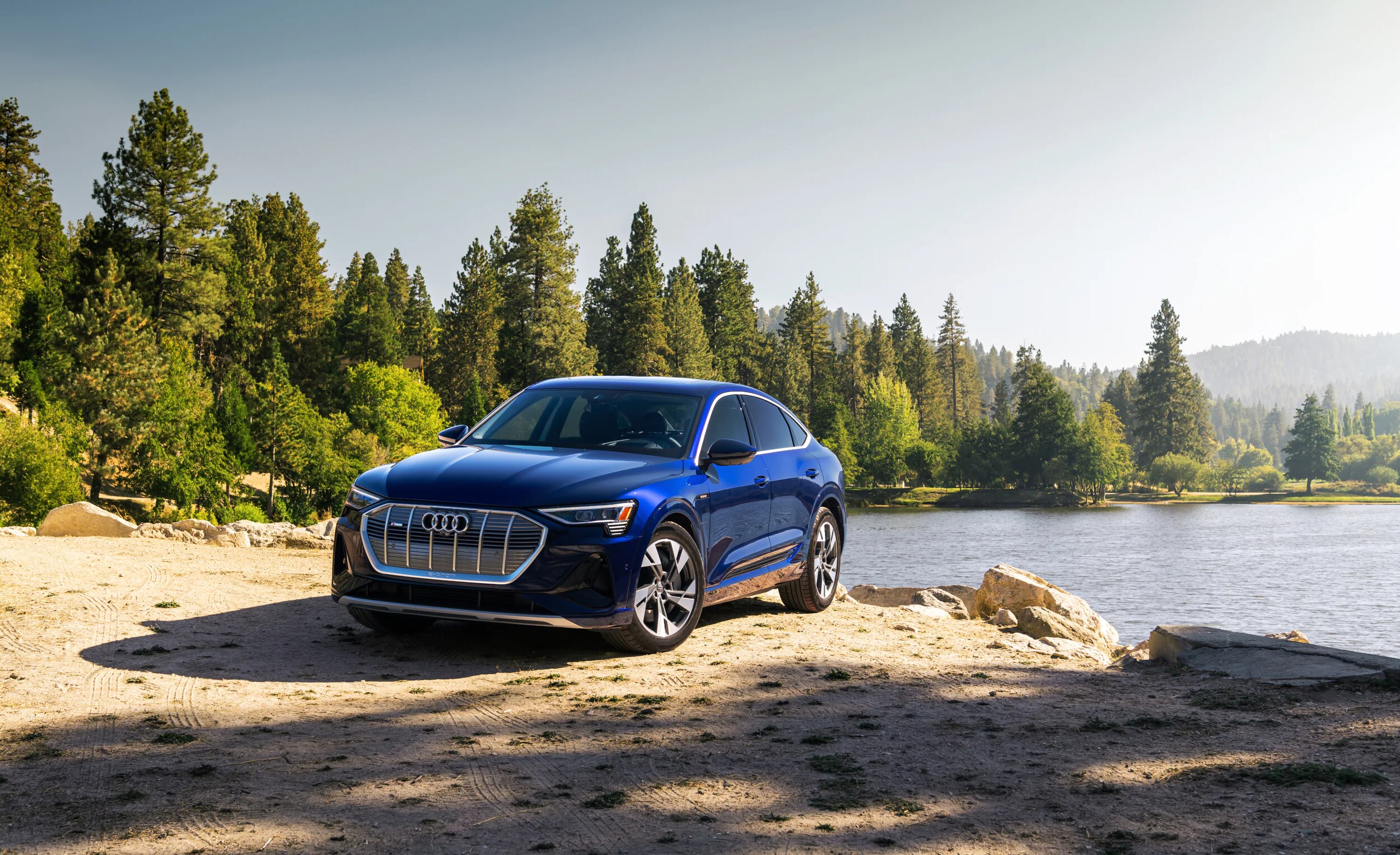 Audi Q4 E-tron 35 Line 125kW Auto
Our dealership in Montgomery is offering you the latest Audi electric vehicles that will get you rolling with confidence today! Here we will discuss a few models we have to offer. And the first is the 35 Line 125kW Auto option that features a five-door and five-seat interior and serves as a great option if you're looking for a low emission SUV that is better for the environment and runs very smoothly. When considering the 4.5 p/mile, no VED payable, and congestion charge exempt, the total running costs for this 35 S Line 125kW Auto are minuscule and will give you peace of mind on the road.
It has a range of 212 miles and features a rapid charging option, so you won't have to wait forever to get where you need to be. Engine power is 168 horsepower, and it features an automatic transmission. This is a compact and safe vehicle with integrated airbags and comfortable seats for long periods. It features a navigation system and a comprehensive screen that will keep you informed of potential hazards around you.
Sport 125kW Auto
This is another great electric Audi option that is fresh on the market with excellent features that make it a very economical SUV with a range of 212 miles. The charge only takes 72 minutes to accomplish fully, and then you're back on the road swiftly. You only have to contend with a fuel cost of 5.6 dollars per mile, which is incredible. It has five doors and five seats for facilitating the whole family across any traveling endeavors and seats them comfortably and safely for long excursions. This model features a 125 kW electric motor that is compact and powerful to keep Wetumpka, AL drivers accelerating quickly from zero to 60 in nine seconds.
The top speed is 99 mph and features technology that will keep your devices integrated for an informed experience. You will have access to a very comprehensive cabin that gives all the latest safety features so your family can remain secure with the proper airbags and information regarding traffic in the area. This is an excellent electric Audi to consider at our dealership near Wetumpka today, and we are looking forward to seeing you off with a reliable model that is much better for the environment and drives fantastic!
Edition 1 125kw Auto
This is yet another low emission electric Audi option that is dynamic and affordable with some impressive specifications and features that make it viable for the road. It also has five doors with five seats and features the same 125kW electric motor for supreme performance. The engine power with this particular model is 168 horsepower. It features renewable-generated electricity and has an impressive acceleration of zero to 60 in nine seconds. This model features technology that helps you navigate and gives you necessary information about your surroundings.
The design is ergonomic with a short charge time so you can get traveling quicker when the battery gets low. One of the main benefits of this vehicle is that you'll save a lot on gas with a fuel cost of 5.6 dollars per mile. This model will keep you safe on the road with a compact design that allows for optimal functionality and peace of mind when traveling long distances.
Questions? See Us Today
All of these models are available and more at our dealership near Prattville AL, and we are excited to show you what they can do. Contact us today to get a more comprehensive overview of all we have to offer regarding new Audi electric vehicles near Wetumpka!